Design & CRO
Translate your brand identity into a design that really appeals to your target group.
A design you can substantiate
Are you looking for a new corporate identity or a website design? We create a design that suits you and your target group using design principles, behavioural science and technology. As such, we stay as close to the final user experience as possible and embed the associated emotions into a purchase process.
From research to design in 3 phases
We first complete the discovery phase in which we analyse the customer journeys of your target group. At the same time, we look at your goals, requirements, and the architecture of your digital solution. During the design and development phase, we develop the solution and involve the target group by carrying out usability tests with prototypes. 
Our CRO specialists will be closely involved during this design phase and provide the design team with analysis, insights and tips concerning conversion and usability. However, the optimisation cycle only really starts upon delivery of the project. We can then start measuring, analysing and optimising the online customer journey. Your digital solution will then always remain up-to-date, and you will be able to surprise your customers every time. 
Your design is not just a business card you hand out. It is your visual identity. Would you like to enlist our help for design and CRO? You will benefit from the following:
A design that perfectly matches your brand identity.
A better brand experience for your visitors.
Put yourself in the shoes of your visitors and respond to their needs.
A data-driven design developed to work.
A higher quality visit at a lower cost.
Our Design & CRO labels
Are you looking for a new corporate identity, or a website design? Based on design principles, behavioral science and technology, we create the design that suits you and your target group.

4net interactive helpt je met complexe strategische vraagstukken en realiseert digitale oplossingen. Voor al je design, strategie en development uitdagingen.

Nextfields helpt je vanuit een strategische basis te versnellen in digitale groei. Dit label richt zich op een pragmatische aanpak van strategie, content en performance.

Netvlies geeft je een digitale voorsprong met hun onderscheidende strategie, toekomstbestendige technologie en resultaatgerichte marketing.

Bikkelhart ontwerpt de optimale online beleving voor je ambitie. De ingrediënten? Schoonheid, gebruiksvriendelijkheid én gedragswetenschap.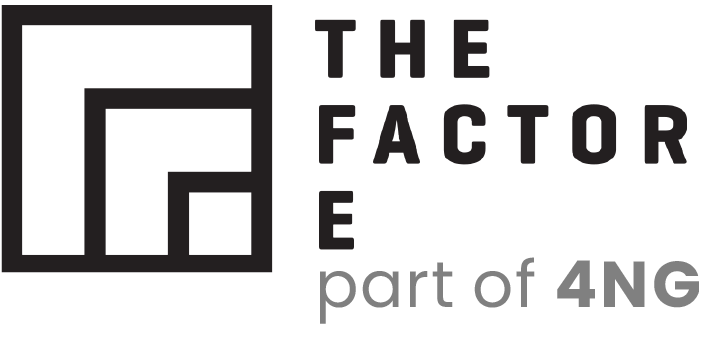 theFactor.e is een Human First Digital Agency. Wij ontwerpen, bouwen en optimaliseren alles wat digitaal voelt en ruikt. Maar in alles wat we doen staan de eindgebruiker en jij als opdrachtgever centraal.

Nexwork is een online bureau, centraal gelegen binnen de Euregio (Nederland, België en Duitsland), helpt je met al jouw complexe, strategische online vraagstukken. Wij realiseren digitale oplossingen op het gebied van design, development en online marketing.

Blauwe Monsters is een ondernemend online marketing bureau. Ze denken mee op strategisch niveau, zijn resultaatgericht en altijd op de hoogte van de nieuwste ontwikkelingen. Ze zijn gespecialiseerd in SEO, SEA en CRO.
What else can we do for you?
Discover what else we have in store as a full-service agency network.
We are happy to think along with you about how we can help you grow digitally! Will you contact us? Schedule a conversation with us without obligation.
Let's do it!