Digital Experience
Bring your customer closer with the personalised solutions of Digital Experience.
Optimize your customer journey
Are you looking for ways to put your customer first? And would you like to learn something from the data and insights your customer provides the company? Digital Experience helps you learn how to optimise your customer journey.
Use customer data as a starting point
We use the Digital Experience trajectory to focus on the optimisation of the customer journey for both online and offline use. We start by analysing customer data through your different platforms. Then we establish where there is room for optimisation and start working on personalised solutions.
And that can be anything. From personalising the website to renewing the marketing and sales funnel with the knowledge attained from the new data. Whichever solution you opt for, you will bring your customer a little closer with the insights and optimisations gained from our Digital Experience process.
Why Digital Experience at 4NG?
At 4NG, we have been optimising customer journeys for over 20 years. Would you like our help with optimising your customer journey? If so, you will be able to take advantage of these benefits:
Visualise the customer's experience across all "touchpoints".
Gain insight into your strengths and weaknesses.
Respond to the needs of your customer during each phase.
Develop a positive customer experience.
Build long-term customer relationships faster.
Our Digital Experience labels
We analyze your customer data, determine where there is room for optimization and get started with personalized solutions. For a customer journey that brings your customer closer.

Arlanet levert digital experience en e-commerce oplossingen die naadloos geïntegreerd worden met de gehele bedrijfsarchitectuur.

4net interactive helpt je met complexe strategische vraagstukken en realiseert digitale oplossingen. Voor al je design, strategie en development uitdagingen.

Netvlies geeft je een digitale voorsprong met hun onderscheidende strategie, toekomstbestendige technologie en resultaatgerichte marketing.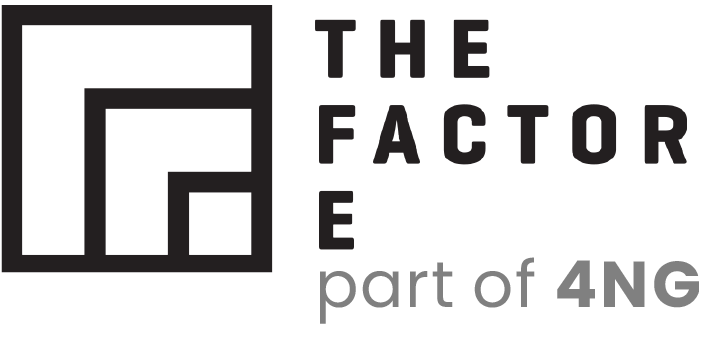 theFactor.e is een Human First Digital Agency. Wij ontwerpen, bouwen en optimaliseren alles wat digitaal voelt en ruikt. Maar in alles wat we doen staan de eindgebruiker en jij als opdrachtgever centraal.
What else can we do for you?
Discover what else we have in store as a full-service agency network.
We are happy to think along with you about how we can help you grow digitally! Will you contact us? Schedule a conversation with us without obligation.
Let's do it!