Tech & Development
Create your ideal digital solution and stand out in your industry.
Stand out with your digital solution
Would you like to distinguish yourself within your segment? Tech & Development develops the digital solution that will make you stand out. From standard solutions to new concepts: everything for rapid and efficient growth. 
Creative and efficient for the future
Whatever form your digital solution takes, our Tech & Development team will develop it for you. We have extensive experience with various disciplines such as Digital Experience, Digital Commerce and Digital Marketing. But we are not limited to these; we also like to launch new concepts. This speciality is all about creativity and efficiency, and we do everything we can to help you grow even faster.
Would you like to automate your organisation and make it more efficient? So would we. We will ensure you are ready for the future with the latest architectures such as Microservices, API-first, Cloud, Headless and First-party Data.
Why Tech & Development at 4NG?
Major clients such as Ahrend, Berenschot and CDDN have already transferred their Tech & Development to us. Would you like to enlist our help as well? If so, you will be able to take advantage of these benefits:
Use the latest techniques for your digital solution.
Take advantage of a beautiful yet functional digital solution.
Good online performance.
Increase the number of leads and/or conversions thanks to the great user experience.
Free up time to put more of your energy into other parts of your business.
Our Tech & Development labels
We help you to further expand your customer-centric focus and enrich your portfolio with subscription-based products. This way you can take your CRM and marketing to a higher level.

Arlanet levert digital experience en e-commerce oplossingen die naadloos geïntegreerd worden met de gehele bedrijfsarchitectuur.

4net interactive helpt je met complexe strategische vraagstukken en realiseert digitale oplossingen. Voor al je design, strategie en development uitdagingen.

PossibilIT biedt software oplossingen om je klantproces te automatiseren en te vergemakkelijken. Volledig afgestemd op jouw behoeften en doelen.

Brainbrothers ondersteunt je op het gebied van development en applicatiebeheer. Zij zorgen voor digitale continuïteit, zodat jij kan focussen op de rest.

Netvlies geeft je een digitale voorsprong met hun onderscheidende strategie, toekomstbestendige technologie en resultaatgerichte marketing.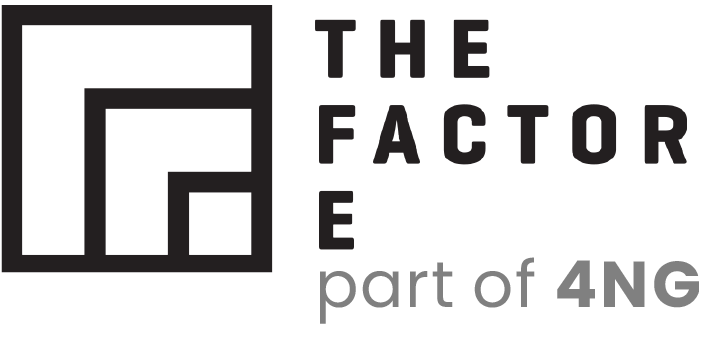 theFactor.e is een Human First Digital Agency. Wij ontwerpen, bouwen en optimaliseren alles wat digitaal voelt en ruikt. Maar in alles wat we doen staan de eindgebruiker en jij als opdrachtgever centraal.

Nexwork is een online bureau, centraal gelegen binnen de Euregio (Nederland, België en Duitsland), helpt je met al jouw complexe, strategische online vraagstukken. Wij realiseren digitale oplossingen op het gebied van design, development en online marketing.
What else can we do for you?
Discover what else we have in store as a full-service agency network.
We are happy to think along with you about how we can help you grow digitally! Will you contact us? Schedule a conversation with us without obligation.
Let's do it!